The name Raphael Yakoby may not instantly ring a bell but he is the man behind the unique pink creation generating much excitement and attraction in Jamaica and in many other parts of the world. Raphael Yakoby, the creator of Nuvo sparkling liqueur, flew into the island Wednesday last, March 22, to officially launch the brand.
Yakoby's experience in the beverage industry began shortly after college, when he started importing wines from the country of Georgia. In the interest of expanding into the spirit industry, Yakoby began working on his first liquor creation, Hpnotiq, which has become a major seller in the local market, particularly on the entertainment scene.
Jamaica's Nuvo hostesses, Giselle Vassell (left), Kayla Mendes (centre) and Krystle Graham-Hynes entertain Dallas Foster (second left) and Brian Pengelley, Red Stripe sales director, during the Nuvo media session held at the Jamaica Pegasus Hotel on Friday, March 25th.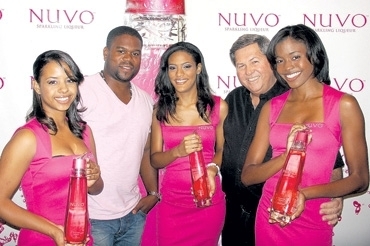 Raphael Yakoby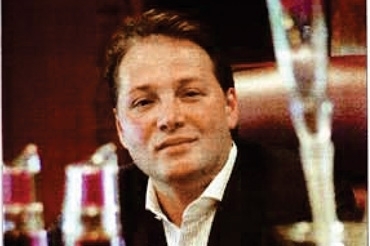 Jamaica's Dancehall entertainer and Nuvo spokesperson Tifa (centre) is welcomed to the Nuvo media session by Nuvo hostesses Kayla Mendes (left) and Kendra Morales at the Jamaica Pegasus Hotel on Friday, March 25th.