Queen of Sheba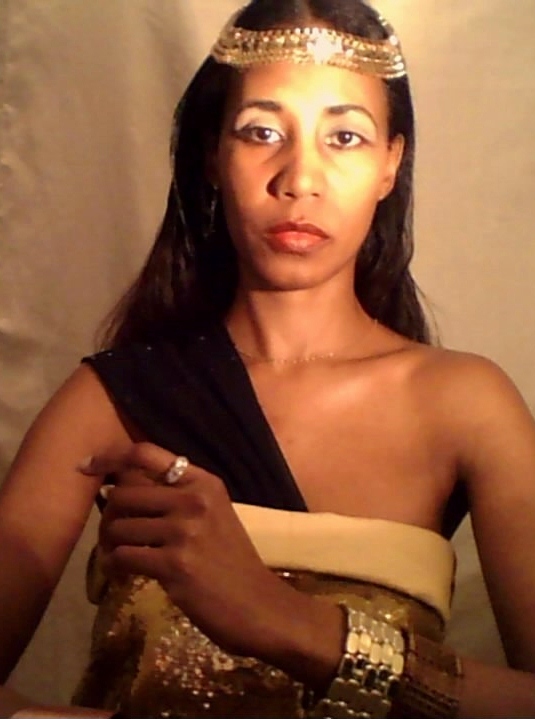 The Queen of Sheba - an exotic and mysterious woman of power. Of all the stories of the Queen of Sheba, those of Ethiopia and the Horn of Africa are those that probably retain the most resonance today with the people who tell them. The stories are immortalised in the Ethiopian holy book - the Kebra Nagast. She visited solomon and a close relationship developed. The queen returns to her capital, Aksum, in northern Ethiopia, and months later gives birth to Solomon's son, who is named Menelik, meaning 'Son of the Wise'.
Lalibela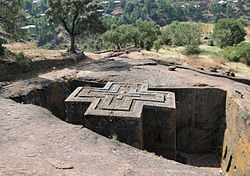 going back in time;" a gem that is hidden  a place and tradition untouched by modernity. Some "They come for the pilgrimage hopefully once in their life if they can afford it. Many people have walked across the country, with almost nothing with them."Their destination is Lalibela in the north of Ethiopia. A town of approximately 20,000 people, Lalibela's population swells five-fold in the first days of January, pilgrims converging to celebrate Genna (or Ledet) -- Christmas according to the Ethiopian calendar.
What they're here for is to take a path from darkness into the light; through 800 years of history and enter a "New Jerusalem"
Aksum
Ethiopia's first well documented government was in Aksum, a city-state that controlled a large empire from the Ethiopian highlands across the Red Sea to Yemen. From 100 until 800 C.E. Aksumites participated in Mediterranean and Indian Ocean trade.
Aksum is located on a plateau in the far north of Ethiopia near the Eritrean border. It lies about 150 km south of Asmara and a similar distance from the Red Sea coast.  It was once the centre of a great civilisation, the Aksumite Kingdom, which stretched from southern Egypt to the Gulf of Aden (including territory in southern Arabia), south to the Omo River, and west to the Kushite Kingdom of Meroë.
Its wealth was based on trade with places as far afield as ancient Greece, Egypt and Asia, with Aksumite ships sailing as far as Sri Lanka.  Although the city was established several centuries before Christ, its prosperity and influence was at its greatest between the 1st and 10th centuries AD, and it is during this period that most of the city's remarkable monuments were built.
Cushites
According to historians  The ancients called these pioneers ram which lit the torch of art and science, Cushite Ethiopians, the founders of primeval cities and civilized life.  Their skillful hands raised Cyclopean walls dug out mighty lakes and laid imperishable roads that have endured throughout the ages. This was the uniform testimony of ancient records. The prehistoric achievements of Cushite heroes were the theme of ancient sculpture, painting and drama.The literature and music of Greece and Rome was permeated by this deep Ethiopian strain. These classic forms and ideals maintain supremacy in the art of modern times.