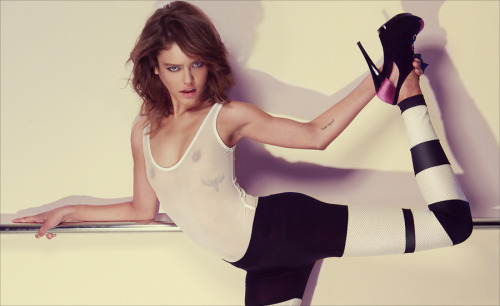 Exercise indoors to beat the heat. Sometimes it is just too hot to be outside. On these occasions, move your workout indoors. You can check-out a workout dvd from your local library or use one of the numerous free online exercise videos.
If you do not want to exhaust yourself too much you could practice doing some basic stretching.
Do You Need to Stretch at All?
The ACSM recommends stretching each of the major muscle groups at least two times a week for 60 seconds per exercise.Staying flexible helps you move better.
For example, regular stretching can help keep your hips and hamstrings flexible later in life, says Lynn Millar, PhD. She's a physical therapist and professor at Winston-Salem State University.
If your posture or activities are a problem, make it a habit to stretch those muscles regularly. If you have back pain from sitting at a desk all day, stretches that reverse that posture could help.
Stretching can lead to better posture, fewer aches and pains, greater confidence, and a cheerier outlook on life.
That's because stretching increases your blood flow and circulation for a healthier body and sends oxygen to your brain for a clearer mind and sunnier moods,Ē Whether you work out or not, stretching tight muscles can reduce future injury and pain.
Stretching properly is a little more technical than just swinging your leg over a park bench. There are methods and techniques that will maximize the benefits and minimize the risk of injury. if you perform a stretch and you donít feel any tension in the target muscle group, this would indicate that youíre not tight in that area.
As you start to notice which muscles are tight and which muscles arenít, aim to create a balance of flexibility between the front of your body and the back of your body, and the left side of your body and the right side of your body. For example, if you notice that your right hamstring muscles are tighter than your left hamstrings muscles, work on the right hamstring muscles until you have even flexibility in both. Stretch periodically throughout the entire day.
It is a great way to stay loose and to help ease the stress of everyday life. One of the most productive ways to utilize time is to stretch while watching television. Start with five minutes of marching or jogging on the spot then take a seat on the floor in front of the television and start stretching.
For any real improvement to flexibility, each stretch should be held for at least 30 to 60 seconds, and repeated at least two or three times. The exact order in which individual stretches are done is not the main point of emphasis; the main priority is to cover all the major muscle groups and their opposing muscles, and to work on those areas that are most tight or more important for you.
The model in the pic is Daria Pleggenkuhle
Follow her on instagram
https://www.instagram.com/DariaPleggenkuhle/