MYA Grammy Award Winning recording artist,producer/songwriter,engineer, actress, dancer,philanthropist,VEGAN. Projects on iTunes!Planet9touring@gmail.com itunes.apple.com/us/music-video/coolin/id1204094032
In an interview a few years ago  with SOHH, the R&B sensation elaborated more on her plant-based lifestyle, and spoke about how she is still in a learning process. She stated:
   "This is brand new for me. It?s almost year two. I?m a freshie and I?m learning a lot as I go and I surround myself around other people that teach me all types of things and what I can possibly use or where to go. There?s vegan wine festivals and vegan food festivals."
   "It?s definitely helping me because I don?t have to work out as hard. I still have to maintain a healthy physique so I still have work to do but it?s just not as difficult and I look better and feel better than I did a couple of years ago when I was not vegan."
Another great thing to note about this interview was that the singer stated her veganism extends beyond just her diet to what she wears and what she buys:
   "It is a lifestyle for me and outside of just food, I?m practicing fashion and making sure I?m not wearing leather shoes and I have not worn furs since a long time ago. I have to be very conscious when I?m making decisions and saying I?m vegan because I have to be about it all the way and now that has given me some thought into creating certain things like home décor."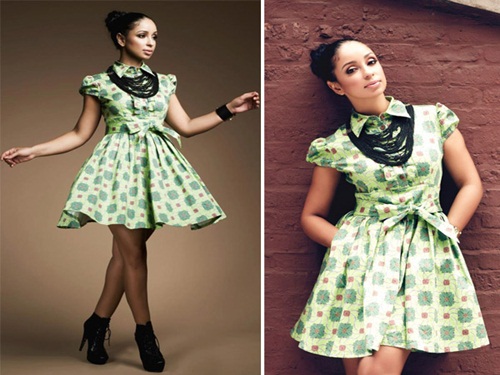 Her official web site features news, biography, audio and video clips, photos, and tour information.
http://www.myamya.com/
https://www.instagram.com/myaplanet9/?hl=en