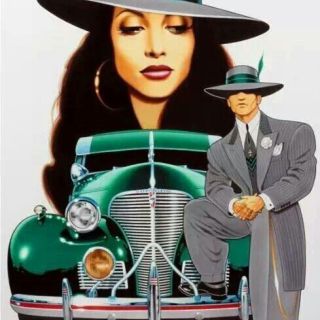 The TR6 was modified in several respects during its production run and the components affected include the gearbox (ratios) and the optional overdrive (type). The trim was also altered and an air dam was fitted below the bumper from 1973.
A useful option on the TR6 was the one piece detachable steel hardtop which easily converted the car to a neat sports coupe. The TR6 came to the end of its production in July 1976 (February, 1975 for UK-maret models). In all, 94,619 TRs were built, of which 86,249 found homes overseas, only 8,370 being sold in the UK.
1969–1970 Ford Mustang Mach
The first-generation Ford Mustang was manufactured by Ford from March 1964 until 1973. The introduction of the Mustang created a new class of automobile known as the pony car. The Mustang's styling, with its long hood and short deck, proved wildly popular and inspired a host of competition.
The 428 cu in (7.0 L) Cobra Jet engine continued unchanged in the 1969 and 1970 model years and continued to be advertised at just 335 hp (250 kW; 340 PS) despite being closer to 410 hp (306 kW; 416 PS). However, whenever a V or W axle was ordered (3.90 or 4.30 locking ratio) on any Cobra Jet Mustang, this kicked in various engine improvements which were designed to make the engine more reliable on the strip.
Drivers of classic cars must be especially careful. Classic cars often lack what are now considered basic safety features, such as seat belts, crumple zones or rollover protection.