Dr Teleka Patrick was described as young, attractive, well spoken, and had an exellent personality. She had an infectious smile. Like other proffessionals she was hopeful and looking forward to a brilliant prosperous life and future.  She was in her early thirties and a very hard worker that was trying to survive in a very  competitive world.   She had families that loved and cared for her.  Little did they know that this beautiful young woman would one day dissappear from out of their lives without a valid reason.  


Dr Teleka Patrick's last few years was said to have become tumulous and mysterious.  She dissappeared on Dec 05 the night she got a lift from a co-worker,after completing her shift at Borgess Medical Center.  The ride was  to the Radisson Plaza Hotel & Suites in downtown Kalamazoo, where she tried unsuccessfully to book a room. She was also preparing to spend christmas and new years with her mother brother and sister.  


Her husband speaks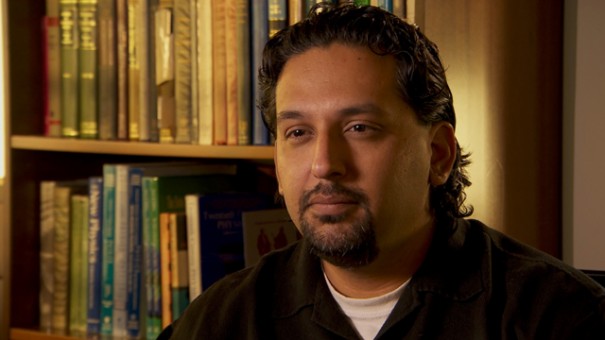 Teleka's husband is giving his side of the story. Doctor Teleka Patrick met online and dated a man by the name of Ismael smiley Calderon. A short period while they were still dating the young aspiring doctor in her twenties, told her future husband that the movie  that won an oscar for best picture starring russel crowe ''a beautiful mind'' was her favorite,he said.

The movie is about a mathamatician that was struggling to contain his mental illness, Mr calderon explained to Inside Edition,in the year 2013. They were married for six years, 2006-2011.  Ismael also claimed that  Doctor Teleka Patrick often suffered from delusional and paranoid episodes. Doctor Teleka Patrick's Ex husband  Ismael Caledron, claims that the missing Michigan doctor revealed to him that she was hearing voices.



Her going missing


In the last few months leading up to her untimely dissappearance, Her ex husband  described how she was acting strangely and delusional. Calderon said he and Patrick's marriage started to crumble after he pressured her to seek mental help.  But her family said that they have no recollection of her acting strangely or showing signs of being mentally ill or dellusional when they use to see her.  People that had brief encounter with patrick said she was acting  as if she was being watched online,and it was like she was interacting and having a secret friendship with someone,  and when out and about,behaving as if she was  being followed and chased by unknown assailants.


At one pointing time in her life it was believed that she developed a crush on a pastor according to the media,and she let her mind wander whilst  imagining a future with him,It alleged that she sent almost 20,000 messages to him but the tweets hardly match being directed to her crush.

 It was also alleged that She reached out a few times to her crush but was brushed aside so that could be just one of the many reasons that lead to her dissappearance, and her feeling depressed while being rejected,according to another claim.  
But the weird thing is that throughout her videos she seemed quite relaxed sane happy and content.  It appeared that she was seeing someone,and was romanticising in her videos,wishing the person was there. who were those videos for? The love interests probably told her to keep the relationship a secret.  Maybe it was because he was married but who knows.  We are still not sure who this love interests was.

The weeks leading up to her erratic behaviour:

In her last few weeks She was becoming fearful, moody and pensive and at times would have sporadic unexplained irrational outbursts.  Her sudden on and off erratic behaviour had one of her aquaintance worried, and the person  encouraged her to seek proffessional help, as it appeared that the young doctor was showing early signs of depression,according to the scenarios surrounding her final weeks,and reports.

At times the young lady complained of  having severe headaches and  fights online with strangers,but it appeared that she was not sure of whom the fights were with nor the reasoning behind the bullying. These are clear signs that she might have come into contact with several online stalkers,whilst she was active on social media. Her families believed that she was being held against her will or worst.


Her final days
But There are too many unanswered questions.  She may also have been invited to turn up at  the hotel to meet the person that she's talking to in her videos. But who?

The booking in the hotel was unsuccessful and It appeared that she was in fear of her life and was  running from someone, but was not sure who the person was,or why she was being chased and he probably caught her.  A private investigator think that Patrick may not have been in a relationship and may have been running away from someone, he says.   Teleka's car was found with a flat tire. Patrick left her cellphone at the medical center before leaving the city, and her brother said it was unusual for his sister to leave her phone.

Her wallet and identification were found by Indiana police in the abandoned car.The doctor's  body was found several hundred feet away in the southeast corner of the pond, near the section of the water closest to where Patrick's car was abandoned. Her keys,beeper and one hundred dollars were also found hidden in one of her pockets on her body.

Her Family speaks
Some people suspect that her being mentally ill was a rumour that was deliberately started by someone to distract the public from taking her dissappearance seriously.  Some Americans think that The slander is disrespectful because she was not diagnosed with having a mental illness,and it appears that someone was trying to make it seem as if the young lady would harm herself to stop her death from being properly investigated.   



Her mom's final words. 

Her mother suspects that there has been foul play and cover ups,she also stated that she does not believe that her daughter was in her car alone that night.  Her family also stated that people claiming that Teleka Patrick had a 'Strange' Behavior Is A Distraction, and ask the Public To Stay Focused.  They changed their story every time," she said.
"She's dead. She doesn't have a voice. She can't speak and most of these things are unfounded," Mrs. Patrick said.

Written By
V.G.