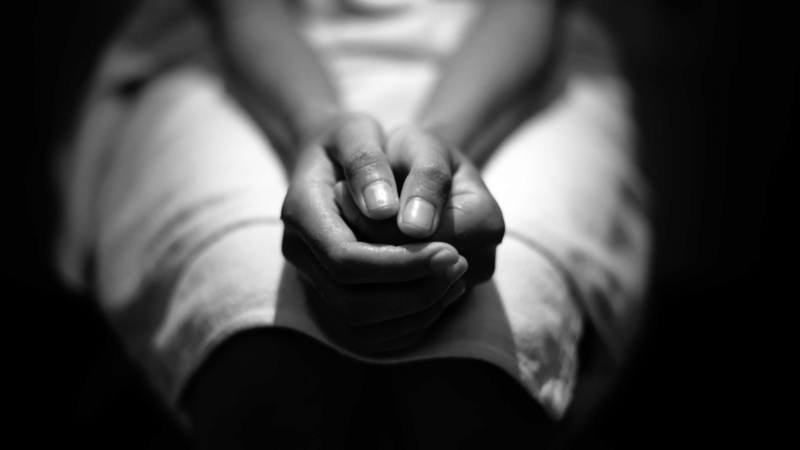 If you suspect that you are put on a kidnapping list use surveillance cameras mounted outside and inside your home along with an alarm system.  Call a friend or family member each time you go out and describe what you are wearing, also tell them where you are going.  If anyone tries to touch you, immediately scream for help, try to call 9-1-1 and, if possible, pepper spray whoever is accosting you while getting away from him.
If you are taken against your will you must never give up hope and always think of escape. You must try to escape at the very first opportunity. People will be looking for you. People that won't give up until they have rescued you. These people believe that there is nothing more precious than human life.
For the Trained Combatant Fight your kidnappers.
Follow your intuition or gut instinct If you get a sketchy vibe from someone, listen to your gut feeling no matter how irrational.Studies show that kidnappees that fight off their kidnappers to prevent getting taken have a much higher chance of survival.  
Play it safe. Take preventative safety precautions. If you're walking in a public place, always be aware of who's around. Be attentive (rather than drowning yourself out with headphones). Make it a habit to spot an escape route every time you enter a new environment. Avoid dark alley ways and parking lots, and/or get an escort.
Don't face the wall when eating out. Lock your windows and doors at night. Carry a cell phone and some safety devices (such as a loud whistle on your key chain). If you are traveling abroad, carry a local paper or magazine in the local language. Read travel precautions online.
Ducking into a store, changing your route and staying in the presence of others are all good strategies to avoid kidnapping by heeding your instincts.Vary your routes and times make it difficult for would-be attackers to anticipate your plans. Learn multiple ways to go between your home and office or any frequent destinations.
The would-be abductor initially gains the upper hand on his victim because he has the element of surprise in his favor. You can prepare yourself by assessing your situation before an abduction occurs. What kind of abduction are you most likely to encounter? What will you do if someone attempts to kidnap you? Rehearse possible scenarios in your mind and you'll be ready to act instantly should you actually be attacked.
If the would-be abductor is unarmed, if the attempt is sexually motivated and if you are in the vicinity of other people and can quickly get help, you should fight or do anything you possibly can to escape the attacker. This is the case in most abduction attacks in the U.S. and other developed countries and it's also usually the case if the intended victim is a woman or child.
If you've made the quick decision to get away, try to get to a safe public place and continue to scream for help. Don't look back and don't stop until you've reached safety. What qualifies as safety depends on the circumstances. The presence of police officers is almost always sufficient, as is being in a crowd of people (though these situations are only safe if you make sure the police or people in the crowd know what's happening).
Put something between you and the attacker. You may not be able to outrun your attacker, but if you can put something — a busy street, a group of people, or even a car (which you can run around as he or they tries to pursue you) — between you and them, you may be able to delay them enough to get away or to cause the attacker to give up.
uk police Emergency calls
In an emergency please telephone 999.If you are deaf, deafened, hard of hearing or have a speech impairment, a text phone is available on 18000.
You should use these numbers if A crime is happening right now. Someone is in immediate danger, or there is a risk of serious damage to property. A suspect for a serious crime is nearby.  There is a traffic collision involving injury or danger to other road users.
USA police 911
If you're in an emergency situation abroad, you'll need to know how to contact the police, an ambulance, or even the fire department. Not every county uses "911" as its emergency contact number, as in the United States.