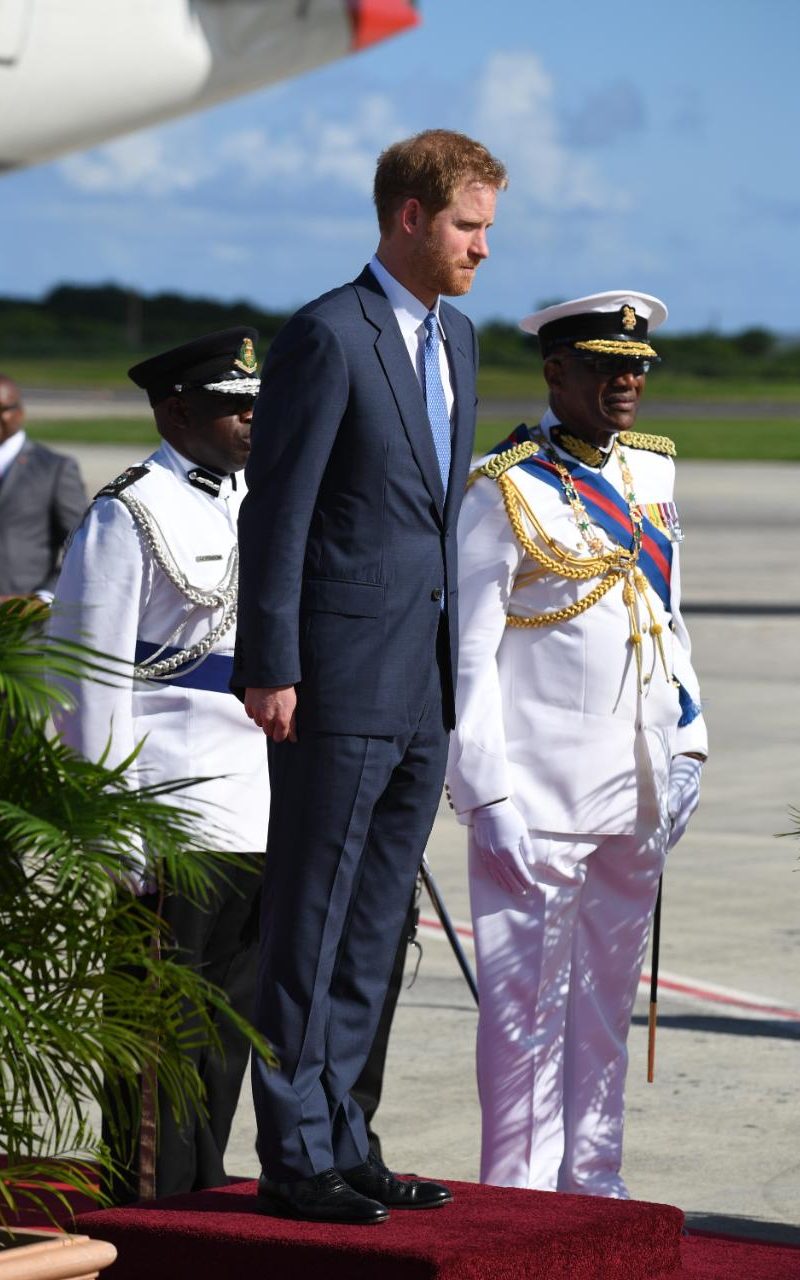 Prince Harry has arrived in the West Indies to begin a two-week tour that is likely to be the biggest test yet of his ability to win over the public.
He arrived in Antigua on a scheduled British Airways flight from Gatwick, inspecting an honour guard on the airport tarmac before attending a welcome reception hosted by the country's Governor General, Sir Rodney Williams.
Having left a wet and windy London behind, the Prince arrived to 30C heat and blistering sunshine at the height of the West Indian summer.
The Prince, 32, will visit seven Commonwealth countries in the Caribbean, six of which are Commonwealth realms, with the Queen as head of state.
Antigua and Barbuda has created a special cocktail in his honour, called, appropriately, The Prince's Ginger, using the country's English Harbour Rum, with ginger slices, lemon and pineapple juice.
It was inspired by a liqueur created for King Edward VII in 1903 called The King's Ginger, which the king liked to sip during morning carriage rides.
On his first day on the tour, Prince Harry paid tribute to his grandmother the Queen on the day she and the Duke of Edinburgh celebrated their 69th wedding anniversary.
The Prince visited Clarence House in English Harbour, Antigua, built for the same man as Clarence House in London, now the London residence of the Prince of Wales.