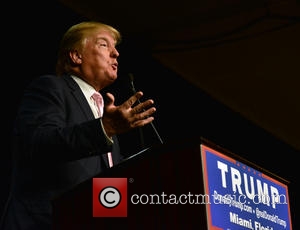 "I will free NASA from the restriction of serving primarily as a logistics agency for low Earth orbit activity… Instead we will refocus its mission on space exploration."
Astronaut Edwin E. "Buzz" Aldrin, Jr., lunar module pilot of the first lunar landing mission, is beside the U.S. flag during an Apollo 11 moon walk. The Lunar Module (LM) is on the left, and the footprints of the astronauts are clearly visible in the soil of the moon. Astronaut Neil A. Armstrong, commander, took this picture with a 70mm Hasselblad lunar surface camera.
Credit: NASA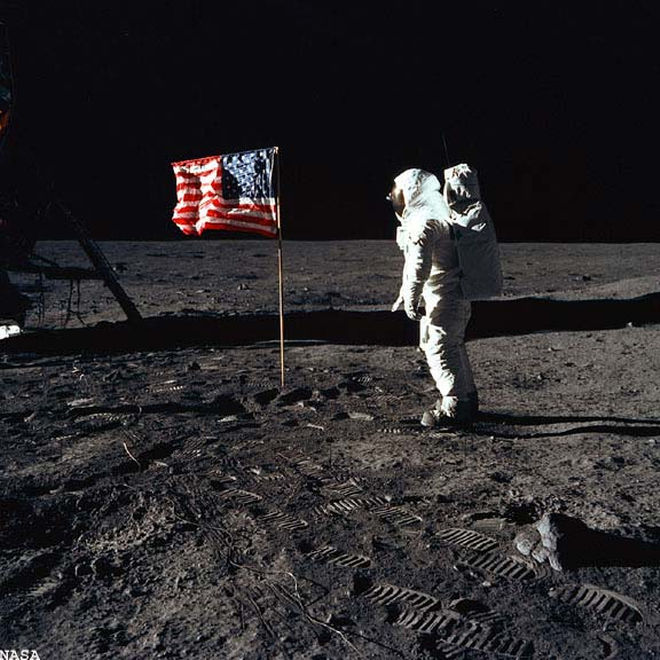 When Obama took office, he told NASA to ditch the plan to revisit the moon and concentrate on sending humans to Mars in the 2030s, but Trump has set the space agency only one goal.
Trump's new space plan, still a little short on details, focuses on eliminating bureaucratic waste, promoting a private-public partnership, and setting ambitious goals for NASA that will force the agency to stretch itself.
It's the same kind of goal Kennedy gave NASA in 1961 when he instructed the agency to catch up and overtake the Soviet Union to win the space race.
Trump's new space policy, heavily influenced by Walker, is designed to coordinate public and private efforts to maximize American efforts to explore the entire solar system. That includes mining valuable minerals from the asteroid belt and visiting Jupiter's moon Europa.