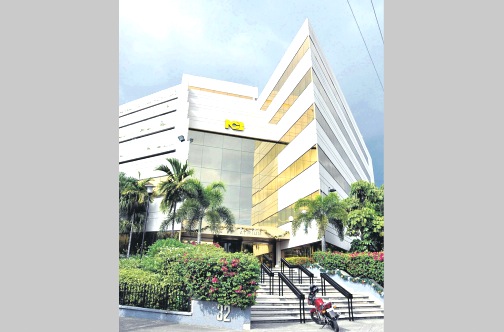 SALBOBB is an underutilised alternative financing option that allows for property owners to liquidate assets through sale, providing an immediate source of capital while maintaining access to the property through a lease arrangement.
 Guided by NCBCM, GWEST's sale transaction will result in the strengthening of the developer's net profit position and the sale of four lots at the 60,000 square foot centre in Bogue Estate, St James.
GWEST's seven-year lease agreement will see the company continuing its own operations on site when the complex opens officially early next year. The company also has the option to repurchase the units from the investors, at market rates at the expiration of the lease.
"The transaction was a success on all fronts, the company was able to achieve all of its stated objectives and investors in particular, institutions and pension funds which have been seeking asset diversification options and good yielding investments were able to invest in a quality real estate asset in a strategically located area with high-caliber tenants. Additionally, the transaction structure allowed investors to diversify their risk by pooling their funds to purchase the real estate," Hall said.
The four-storey, self-contained, GWEST Centre will officially open early 2017, housing an ultra-modern medical complex comprising doctor's offices, outpatient surgery centre with three operating theatresand recovery rooms, an urgent care centre, in-patient unit and a clinical laboratory among other speciality clinics. The complex also boasts other professional services offices, including legal, accounting and insurance, as well as underground parking and a 1,000 volt amps (KVA) power plant.