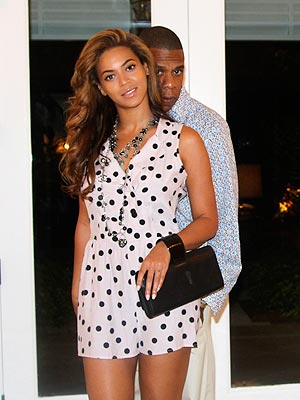 The superstar couple stepped out for a date night in Manhattan. Wearing matching grey suits, they attended the U.S. premiere of Hands Of Stone, starring their friend Usher, at the SVA Theatre. Beyonce and Jay Z quietly made their way into the venue through the back door, without much fanfare.
Beyonce, who also wore grey heels and left the event in sunglasses, pinned back half of her curly locks and finished off her look with glamorous make-up.
Meanwhile Jay Z wore a stone-coloured two-piece suit complete with a white shirt and no tie.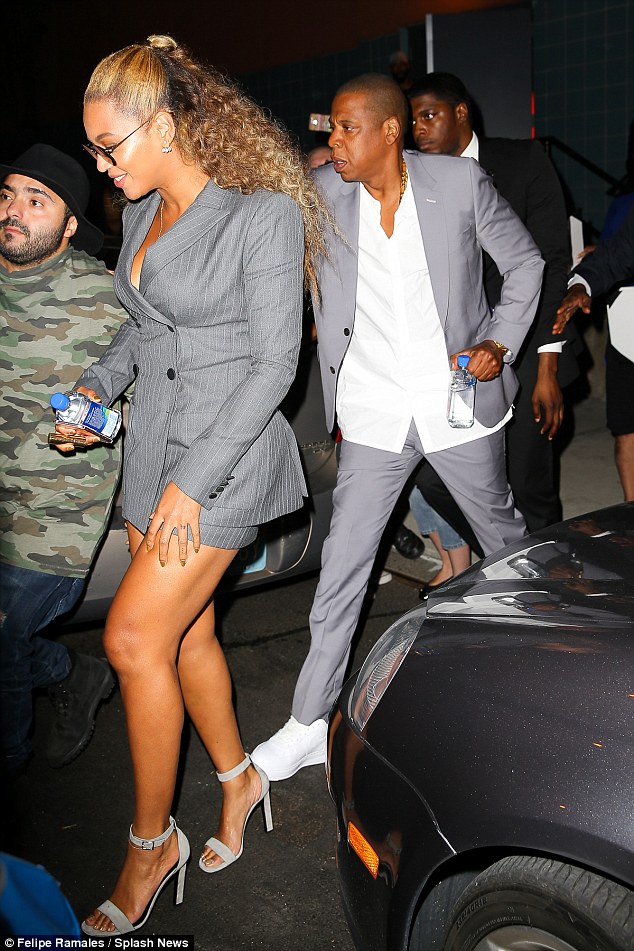 But after night fell and it came time for the stars to exit, more photographers and fans were on the street. And one got a little too close to Beyonce for Jay's comfort. As the pair made their way to a waiting car, the unidentified guy went up to the songstress for a selfie.
Jayz slowly eazed him away from his wife.