SIXTEEN-year-old student Damien Chang has created local history by becoming the first Jamaican student to earn a perfect 2,400 score in the Scholastic Aptitude Test (SAT) for college admittance in the United States.
News of Chang's achievement was posted on the website of his school, Woodberry Forest, yesterday. However, the teen received the news on February 10, the Observer was told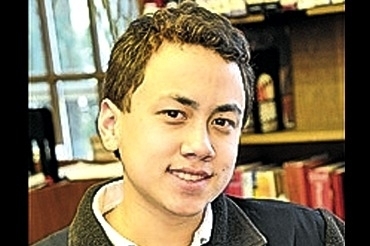 "Upon learning the news from the College Board, the soft-spoken fifth former was so eager to tell his parents that he ran outside in the snow without bothering to grab shoes or a jacket so he could get reception and make a cell-phone call," the story posted on the Woodberry Forest School website said.
It added that Chang "has accomplished something that fewer than 400 of the 1.5 million students who took the SAT last year managed to do".
"My parents were really, really proud of me," the excited teen said of his first SAT experience, explaining that he studied by taking six practice tests from the College Board's official test prep book.
"I was scoring in the 2,300 range on the practice tests, so I thought I would do well, but I never thought I would have a perfect score," he said.
Chang's achievement breaks the 15-year record held by Romero Heyman of Manchester High School who scored 1,570 of the maximum 1,600 when he sat the test.
Yesterday, educator Dennis Minott, founder of AQuest which helped to train Heyman, said the former Manchester student's score would be equivalent to 2,360 in today's test which has undergone some modifications.
Chang, who attended Hillel Prep and High schools in Jamaica, and was a member of the Observer TEENage club last summer, plans to study engineering in college. He said he chose Woodberry after learning about it through an independent school fair in Kingston. "It was just the right size for me, and I thought the structure of study hall and Saturday classes would help me do better in school," he explained, adding that his grades have indeed improved.