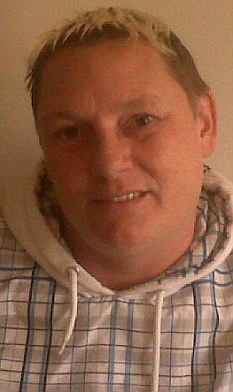 A woman posted a chilling suicide note on Facebook - prompting sickening messages from her online friends.
Before taking her life on Christmas Day, Simone Back, 42, updated her status saying: 'Took all my pills be dead soon bye bye everyone.'
But none of the 1,048 friends she had on the social networking site even attempted to contact her in person to stop her.
Today Miss Back's devastated mother has asked why no-one helped.
Instead of trying to save her, some so-called friends mocked her in cruel messages under her tragic final status update.
One called her a liar and another said it was 'her choice'.
Seventeen hours later, police broke down the door of her flat in Brighton and found her dead.
It is not yet known when Miss Back died or whether she could have seen any of the callous messages.
Miss Back's horrified mother, Jennifer Langridge, who called 999 after someone finally texted her about her daughter's online suicide note, said: 'Nobody told me anything about it until the following day when I was sent a text saying: "get help".
'I am disabled so can't get up the stairs to Simone's flat so I called the police straight away. It is upsetting to think nobody did anything for my daughter.'
While some Facebook friends from out of town begged online for her address and telephone number so they could get help, none of those who lived closer did anything to help.
Miss Back's friend, Samantha Pia Owen, said: 'Everyone just carried on arguing with each other on Facebook like it wasn't happening. Some of those people lived within walking distance of Simone.
'If one person just left their computer and went to her house her life could have been saved.'
Graham Bell, from the Brighton and Hove Depression Alliance, said: 'This is a very sad reflection on our community. People need to be friends in the real world as well as in the online world.'
A spokeswoman from the charity Mind said: 'Loved ones can find it very difficult to know how to support someone who is experiencing mental distress whether this is being communicated face to face or online.
'It is a myth that people who talk about suicide don't go through with it. In fact, when someone is feeling suicidal they are very likely to have spoken about their feelings of desperation to others at some point.'
Sussex Police are not treating her death as suspicious. An inquest has been opened and adjourned.