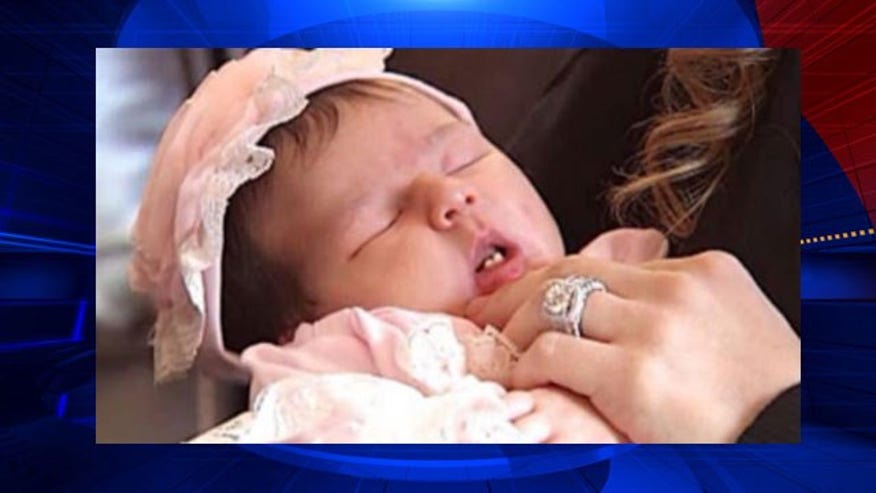 A Missouri baby born three days after Christmas shocked her parents and doctors when they found she already had two developed teeth.
Baby Alyssa Bella Bailey, who was born Dec. 28 with her bottom two teeth, is not the first baby to be born with teeth, but doctors say the unique condition, called natal teeth, is rare.
Natal teeth occurs in one out of every 2,000 to 3,000 births. 
"Right when she first arrived everyone was shocked," Jaklina Bailey, Alyssa's mom told KOLR-TV.
"She said in her 25 year career this is the second time she's ever seen it," Jaklina said of her doctor. "We had two other doctors that came in just to look, and nurses, they were just like 'let me see, let me see,'" she told KOLR-TV.