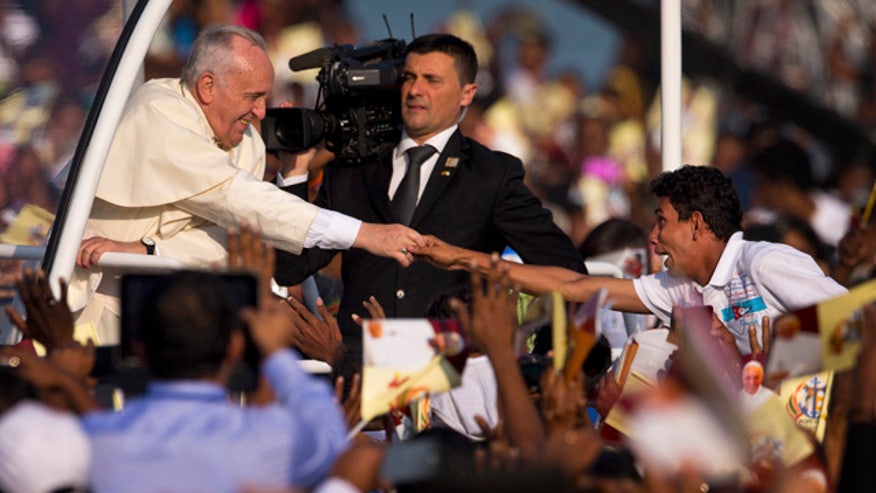 Sri Lanka –  Pope Francis pressed his call for Sri Lankan reconciliation Wednesday by canonizing the country's first saint as a model for national unity and visiting the war-ravaged north to pray at a shrine revered by both Sinhalese and Tamil faithful.
More than a half-million people packed the capital's seafront park for the Mass, with some spending the night under the stars to ensure a good spot. Seemingly rested after a grueling first day of his Asian tour, Francis arrived well ahead of time to greet the crowd, getting off his popemobile to kiss the sick and handicapped.
Bells rang out and the crowd erupted in applause when Francis declared the Rev. Joseph Vaz a saint at the start of the service. Vaz was a 17th century Indian missionary who revived the faith in Sri Lanka during a time of anti-Catholic persecution by Dutch colonists, who were Protestant Calvinists.