A few months ago, TEENage brought you some looks from Kirk William's Getto Dreem T-shirt collection. But Williams has now decided to give his brand a new look for the season and a new direction.
With fashion changing every day, it's only right that we keep up with everything that's trendy and for Kirk, right now it's cardigan sweaters and biker jackets.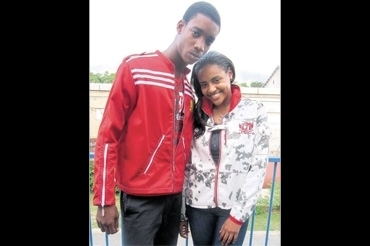 The collection boasts variety in style, colour and designs for both men and women and can be purchased at Best For Less in Boulevard shopping centre, Maxi Department Store in Portmore. The other pieces of his collection can be found at Things Jamaican at the Airport in Montego Bay and Devon House. However, the biker jackets are only done to order. As such, customers and stores can contact Wiliams at 457-5144, use his BB PIN: 21AD5C96 or visit his Facebook page, by searching for KirkGettoDreemWilliams.