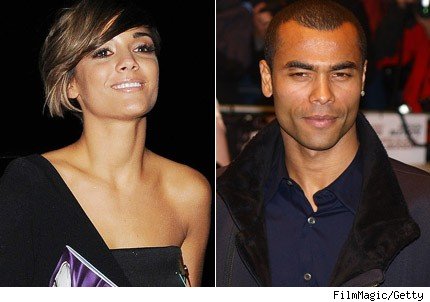 There you are, all dolled up and out on the town, very obviously moving on from a failed McFly-boy romance only to find that Handsome Sex Don Ashley Cole who cheated on his wife cheryle tweedy several times as soon as her back was turned
ignored franky!
Poor Frankie Sandford, Saturdays singer, has reportedly been "shunned" by the Chelsea footballer.
According to the Daily Mirror, the footballer turned his back on Frankie as she leaned in to kiss his neck and ended up physically pushing her away.
An inside witness told the paper: "He was with a few of his teammates having a quiet drink in the main room of the club.
"When Frankie heard he was there she sidled over to him and said hello. After a brief chat she perched on his knee to talk more privately."
Unfortunately, Ashley was too busy texting to even noticed the girl band member sitting in his lap.
The source added: "Eventually Frankie snapped and tried to grab the phone off him before starting to kiss his neck.
"He just looked slightly bemused and shoved her off to continue his frantic texting."