MONTEGO BAY, St James — MAYOR of Montego Bay Charles Sinclair has described the opening of the ATL Autohaus in this resort city as timely, arguing that persons wanting to purchase new vehicles will no longer have to travel to Kingston, Jamaica's capital to do so.
"For more than a generation, if it was the desire of Montegonians to own a new vehicle you would have to make the journey of 120 miles to Kingston where all new car dealership resided. By the time you return to Montego Bay, that new vehicle could be classified as a brand-new second-hand," Sinclair joked.
DESMOND STEEL AND HIS WIFE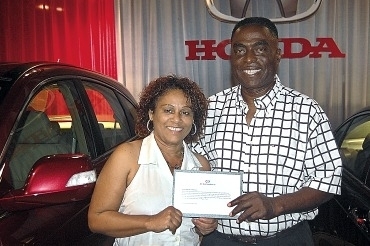 ATORNEY GEORGE TRAIL AND HIS WIFE DIANE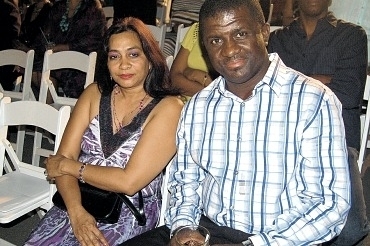 Percy Hussey, a principal of the Everglades Farms Limited (right) shares a light moment with custos of Trelawny Paul Muschett at the ATL Autohaus grand opening last Friday.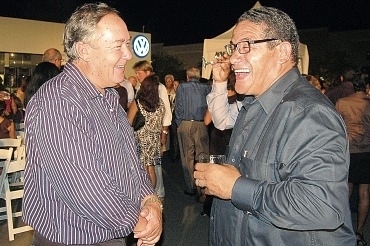 He was speaking at the official opening of the ATL Autohaus at Bogue City Centre, located on the outskirts Montego Bay.
"ATL has now almost done the unthinkable, which is to bring the best of Europe to the city of Montego Bay," he told the large gathering which included a wide cross-section of Jamaican politicians and business leaders.
The Montego Bay mayor also commended the chairman of the ATL Automotive Gordon 'Butch' Stewart and him son Adam — who is the company's deputy chairman — for their "bold" initiative.