Christmas holidays are approaching, so too are the events. With so many parties on the horizon we commence our series on dressing for family events, church, parties and other functions.
Christmas is a religious holiday hence for many church services are a must with many opting for the traditional Christmas colours of red with green accents. While some persons no longer wear what we Jamaicans describe as "Sunday best" to church, it is still advisable to heed the particular rules of the church and choose a more conservative wardrobe.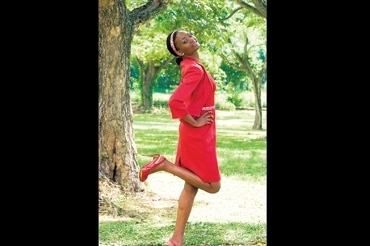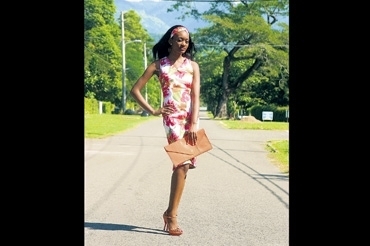 Christmas also brings with it many family gatherings, whether they are just visits, lunches, dinners or reunions and mini-reunions. Most require casual pieces, and the women usually take the time to switch the jeans or trousers for a softer, more feminine look.
Steps (floral sheath):
1. Cut:
a. Front and back of the dress;
b. Facings from front and back (making these single ones extending from neckline to armhole).
2. Insert darts.
3. Join dress at the sides and shoulder.
4. Apply interfacing to the facing, then join facing front to back at the sides and shoulder as well.
5. Attach the facing to the dress at the neckline and armhole (right sides together), then turn and topstitch the facing to the seam. (Remember to clip the seams so that the facing lies flat).
6. Finish seams.
7. Hem.