Ex-Destiny's Child member arrested
People Post
[ltr]
[/ltr]
Farrah Franklin
COLUMBIA, US (AP) — A former member of the R&B group Destiny's Child was arrested in Myrtle Beach over the weekend after a night drinking with two football players, according to authorities.
Online records show Farrah Franklin, 33, was booked into the Horry County jail just before 5:00 am Sunday on a charge of disorderly conduct.
According to police reports, Franklin had been drinking with Daquan Bowers and Ricky Sapp, both former Clemson University football players who are now in the NFL. Bowers — now a defensive end with the Tampa Bay Buccaneers — told Horry County Police he had flown Franklin into town from her home in California to spend time with him.
The three went out drinking Sunday and went back to Sapp's home, according to police. Both men told police Franklin was highly intoxicated and that she was "yelling, slamming doors and refused to stop when asked".
Honour for Billy Joel
WASHINGTON (AP) — The Library of Congress is honouring Billy Joel with its Gershwin Prize for Popular Song.
Librarian James Billington said yesterday the singer-songwriter, whose hits include Piano Man and Uptown Girl, will receive the prize in Washington in November.
The Gershwin Prize honours a living artist's lifetime achievement in music. Previous recipients include Paul Simon, Stevie Wonder, Sir Paul McCartney, the songwriting duo of Burt Bacharach and the late Hal David, and Carole King.
Joel is among the world's most popular recording artists. He has said his piano-driven compositions spring from personal experiences, and that he strives to write songs that capture and transcend those moments.
With a career spanning 50 years in the entertainment industry, Joel is the sixth top-selling artist of all time.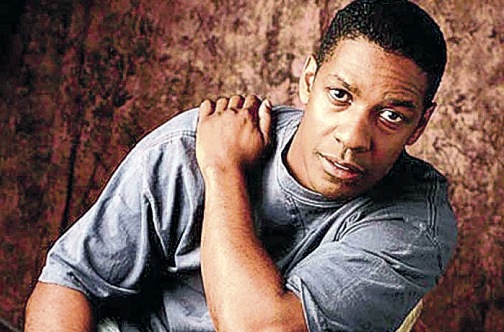 Denzel for Toronto Film Fest
NEW YORK, USA (AP) — Jon Stewart, Denzel Washington and Alan Rickman will all bring films to the 39th Toronto International Film Festival.
The annual film festival is the largest launching pad to Hollywood's awards season. It announced its line-up yesterday.
While festival programmers have yet to name an opening night film, Rickman's A Little Chaos, starring Kate Winslet
and Stanley Tucci, will close the festival.
The festival will feature Stewart's directorial debut, Rosewater. It's a drama about the imprisonment of Iranian journalist Maziar Bahari. Also premiering will be The Equalizer, a crime film that reteams Washington with Training Day director Antoine Fuqua.
Chris Rock, Noah Baumbach and Mike Binder will also all debut films at Toronto. The festival runs September 4-14.