It seems like everybody nowadays is jumping on the bandwagon of bashing
and trying to belittle Miss Winehouse as much as they can, so in turn
it will make them feel better about themselves and their own insecurities.
Amy Winehouse has admitted that her behaviour is not an admirable one
to impressionable teenagers but, Im not here to judge her life or her
behaviour because nobody is perfect. All I know is that I love her
voice and when she's at her best her personality is just so versatile!
The thing I admire about her the most is her raw singing talent and her
outspoken and forward behaviour.
with someone like Amy Winehouse atleast you will know where you stand
with her.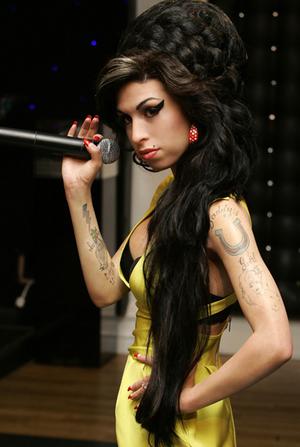 Unlike some people that Ive come across in my lifetime, they could be
your worst enemy, but manage to keep up a pretence as if they're your
best friends, now that is very dangerous! with Amy she just tell you
like it is whether you like it or not.
I love Amy Winehouse.
My favourite songs that Amy did was back to black, rehab, me & mr Jones.


Last edited by Admin on Wed 22 Dec 2010 - 23:04; edited 3 times in total