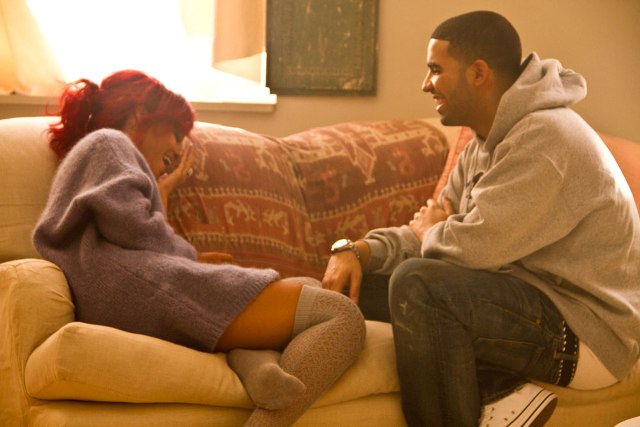 Rihanna and Drake reunited last week in London.
The Bajan pop star and the Toronto rapper are now going more public with their FRIENDSHIP.
The pair were spotted holding hands in London last week.
Sources told Us Weekly that Drake is very into Rihanna and she is smitten by his charm.
"He lives for her, but she's really into him, too," the source said. "Drake is really different from what she's used to. He's so different from the guys she usually likes."
Sources also say they are slowly coming out more public with their relationship.
Rihanna flew to London last week specifically for Drake's last show.
Do you like Drake and Rihanna together?