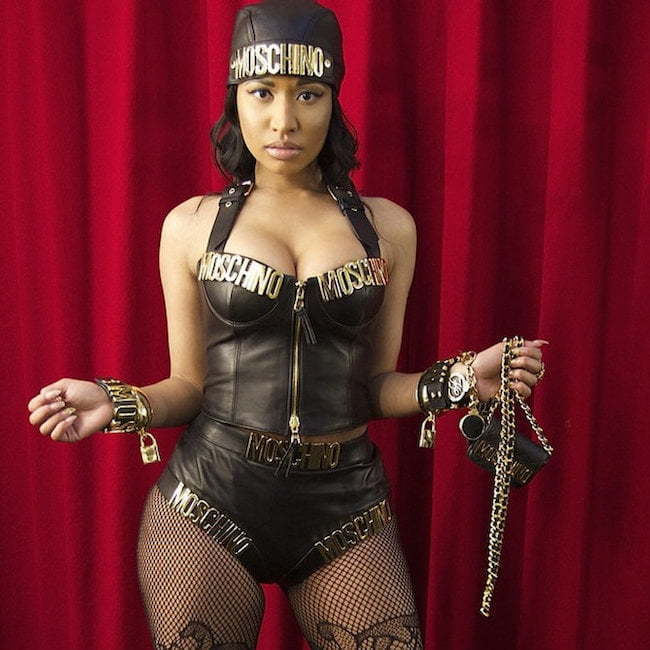 Nicki Minaj
 and Lil Wayne shared some stills from the video shoot for the single "Senile," off Young Money's new compilation album "Rise of an Empire."
Nicki Minaj shared these photos on Instagram of herself dressing like a biker girl dressing in a leather Moschino bustier and custom made panties.
"@moschino Fresh off the runway with custom made panties to fit my big fat ego…. lol," wrote on Instagram.
Also spotted on the video set were Tyga, Mack Maine and Birdman.