"Fashion has always fascinated me," states Jodi Stewart as
she nestles into the high chair inside the Gallery Café at
the Spanish Court Hotel, where she and six other fabellas are
making Fashion's Night Out plans over Appleton Reserve
Voguista cocktails.
Her fellow chicsters are: Arnella Chin, Traci Stewart,
Martine 'Krissy' Morgan, Ce'Cile Charlton, Krystal Chong
and Timberlee Heaven, and they're super excited about the
prospects of a five-hour shopping spree. What with the 'urban
legends' of friends nabbing killer deals during FNO '09, the
desire is to "gain that kind of luck by starting
early this year".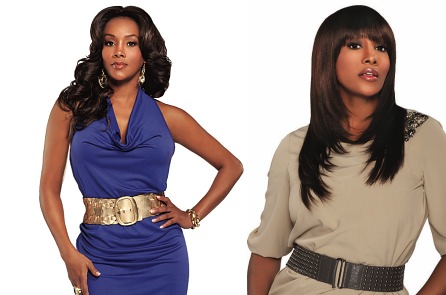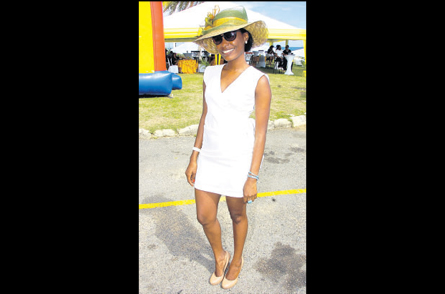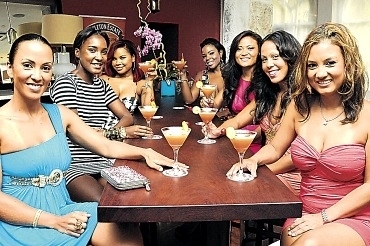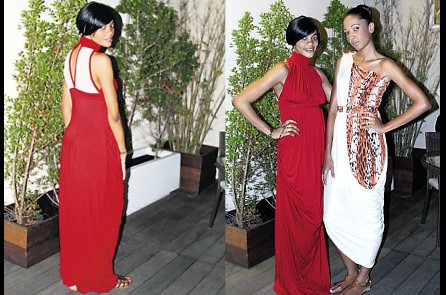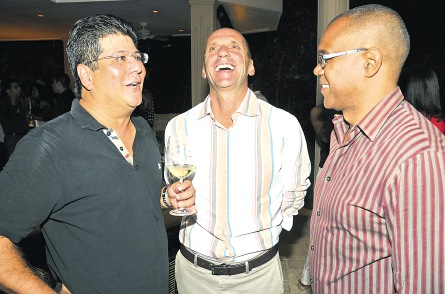 The buzzword for these ladies is "Bijoux" where the promise
of owning a fab Pandora bracelet awaits.
There is, too, the bounty of stylish outfits perfectly hung in
stores of the Mall, Tropical and Village plazas just waiting
to be slipped into. But don't take our word for it, here's theirs:
ARNELLA
"I love, love the bargains I got last year at Foot Candy
-- the shoes were amazing -- and Flirt in Manor Park. And,
of course, having nice cocktails to offer customers
always makes the shopping experience more enjoyable."
KRISSY
"I'm setting up home, so naturally, Island Art and Framing
will be among the places I'm hitting. And I hear Bijoux
will be a part, so I'm excited about that as well."
JODI
"Last year, I was working during FNO... this year, I'm hitting
the road early and I'm starting at Bijoux."
TIMBERLEE
"I'm looking forward to spending money! I enjoy shopping
at kerry manwomanhome as much as I do downtown, although it
is not quite the same experience... I'll be wherever
there's hot fashion!"
TRACI
"OMG, it's September, but I'm starting my Christmas shopping
from then... Flirt and Bijoux are my two places!"
KRYSTAL
"I was away last year, but definitely I'll be all over...
who doesn't love a great deal?"
CE'CILE
I usually shop abroad, but if I'm not travelling I'll be
heading to kerry manwomanhome, and I'll be making stops in
certain stores signing autographs and sharing style tips."