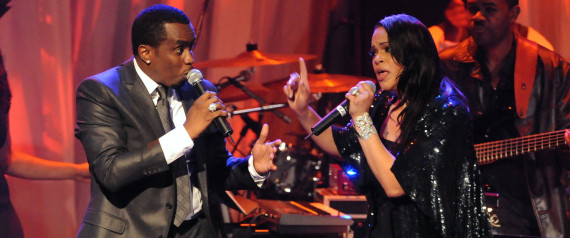 Sean "Diddy" Combs and Faith Evans reunited to perform "I'll Be Missing You" on Jan. 22, 2014. Above they're seen performing at a 2009 Grammy tribute to Clive Davis. | Jeff Kravitz via Getty Images
Lucky Los Angeles concertgoers got a '90s flashback on Wednesday when Sean "Diddy" Combs took the stage during Faith Evans' show to perform their smash hit collaboration "I'll Be Missing You," albeit without backing from R&B group 112.
With the Grammys on Sunday, Evans and Diddy's reunion comes 16 years after "I'll Be Missing You" nabbed the 1998 award for Best Rap Performance by a Duo or Group. The song -- a dedication to slain Bad Boy Records cohort Notorious B.I.G. -- was a massive radio hit, peaking at No. 1 on the Billboard Hot 100. It remains one of the best-selling singles of all time.
Both performers took to social media after the show, posting the same photo of them together. "Me and the 1st lady of badboy Faith Evans Her concert last night was crazy! And congrats on her two Grammy nominations! Proud of you," Diddy wrote on Instagram.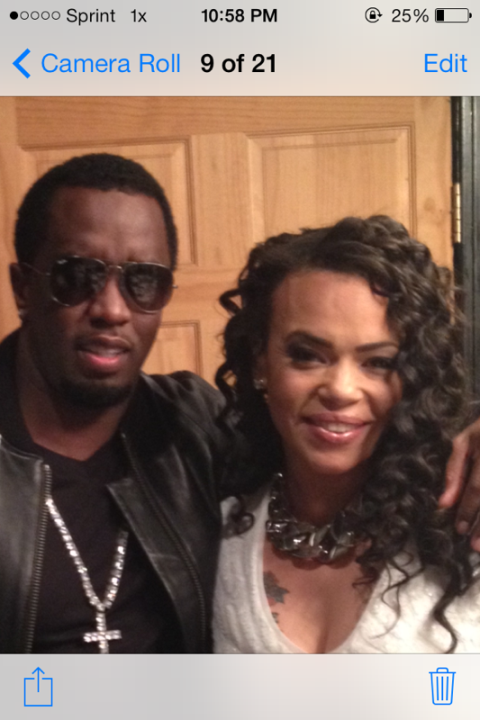 Faith Renée Evans
[email=✔@faithevans]✔[/email]
@
faithevans
Follow
Thanks to my bro @
iamdiddy
for coming out to rock the stage w/me & @
1500orNOTHIN
2nite!