Around 10,000 people may have died in just one area of the Philippines hit by Typhoon Haiyan, according to officials.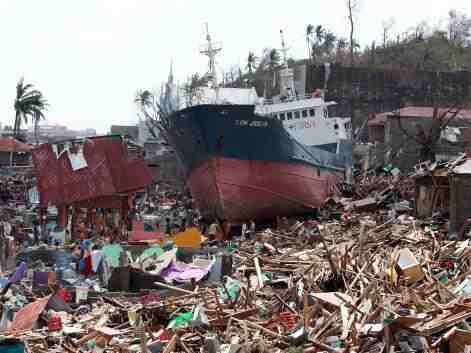 One of the worst storms on record, it destroyed homes, schools and an airport in the eastern city of Tacloban.
Neighbouring Samar island was also badly affected, with reports of 300 people dead and 2,000 missing.
The Philippine government has so far only confirmed the deaths of 151 people throughout the country, but hundreds of thousands have been displaced.
The BBC's Rupert Wingfield-Hayes reports that the scene in Tacloban, the capital of Leyte province, is one of utter devastation.
Houses in Tacloban have been flattened by the massive storm surge that accompanied Typhoon Haiyan.
City officials said they were struggling to distribute aid.