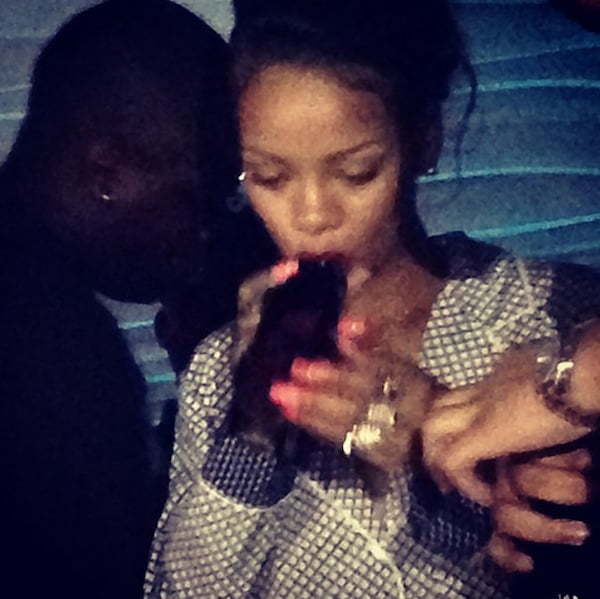 Rihanna hit up a party with her friends at Sugar Ultra Lounge in Barbados and sips some refreshment from her stilettos in Barbados.
She is probably drinking some of that good Bajan rum.
On closer look we realize its a glass made in the shape of a high heels.
Rihanna is currently enjoying some down time in between her Diamonds World Tour dates. The "Pour It Up" singer hosted a birthday bash for her grandfather, who turn 85, last weekend.