True with Black Opal, want clear and even looking skin like singer vv brown? then
you got to try the black opal skin line.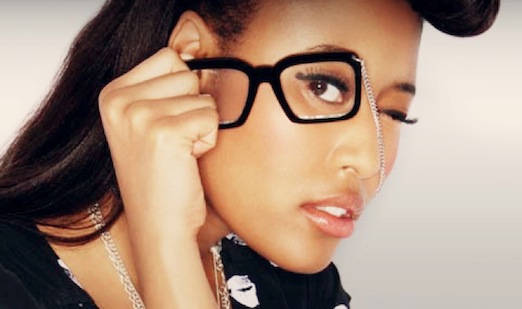 Francine Gordon shows off her Even True and Colour Splurge finished look. - photos by gladstone taylor
With highly pigmented lip and eye colours featured in its newest lines, Black Opal will certainly be hot among those looking for bold colours.
With highly pigmented lip and eye colours featured in its newest lines, Black Opal will certainly be hot among those looking for bold colours.
1
2
3
>
Latoya Grindley, Staff ReporterWhen you think of make-up for women of colour, Black Opal will more than likely come to mind, whether or not you use it. Marketed as a brand for predominantly black women, locally, this brand has been a staple on the shelves of many cosmetic and beauty stores.
Like any other brand, staying relevant and current are important for consumer loyalty and growth. And approximately three months ago, as part of the line's quest to address the concerns and needs of its growing consumers, there was an introduction of the Even True and Colour Splurge lines.
The Even True line consists of make-up and
skincare
items, with the skincare products replacing the brand's older line. According to sales and marketing manager of Beauty Concepts Jamaica, Desaree Roberts, while the older line of skincare products is still available, it will be slowly phased out and completely replaced by the latest ones under the Even True line.
Consisting of
cleansers
, skincare treatments and moisturisers, the products are ideal for an overall skincare regimen. The top seller, so far, from the line is said to be the deep-treatment brightening scrub, which smoothens and softens the skin.
"This is a cream scrub, which helps to moisturise the skin, leaving
your skin
feeling very smooth. It features micro beads and can be used on sensitive skin," noted Roberts.
With a shared and, for the most part, agreed thought that good skin is the perfect canvas for make-up, the Even True line complements this theory. The make-up line seeks to enhance the natural beauty of women without being too dramatic or overpowering. Featuring only foundations and concealers, the shades are still consistent with older make-up products, so for existing Black Opal users, finding the perfect shade should not be difficult.
oil-free
In addressing one of the concerns of consumers, the foundation is oil-free, which gives a matte finish and should eliminate oiliness.
"Black Opal is known for its good coverage, and the Even True make-up line follows through with this. It gives you maximum coverage without the oil and so persons should not have to contend with oiliness, which some people have complained about in the past."
Ranging in nine different shades, using a powder with the foundation is not absolutely necessary since the foundation gives a matte effect.
With the face well taken care of and made up, a bit of colour will certainly add some oomph to your overall look. And with the highly pigmented and vibrant shades, you can't overlook the Colour Splurge eyeshadows and lip colours.
The eyeshadows come in convenient-size palettes with complementary duo shades. And if you want your lips to make a statement, you can pull for one of the available shades of Colour Splurge patent lip glosses or Lustre glosses which are also highly pigmented. With a shiny pout, consumers will also enjoy the sweet and fruity fragrance of the glosses.
For a demonstration on how the latest Black Opal additions can result in a beautiful and flawless look, Flair popped by the Chesterville Pharmacy at the Winchester Business Suite last week.Model: Francine Gordon, make-up artist: Desaree Roberts.
Even True skin
care regimen
Morning
Cleanse face using bar, cream based brightening cream or cleansing scrub.
Moisturise with nutritive skin moisturiser.
Evening/Night:
Apply Tri Complex skin tone hydroquinone free brightening gel which helps to fade hyperpigmentation and brighten skin complexion or Tri complex tone correct fade hydroquinone based gel to even skin tone and help fade hyperpigmentation.