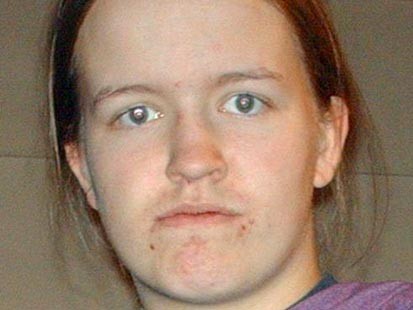 Body Found in River ID'd as Missing Iowa Girl
A body found by a fisherman in the Des Moines River has been identified as
Kathlynn Shepard, a Dayton, Iowa, girl who was kidnapped
along with a friend last month, allegedly by a convicted sex offender.Iowa Chief State Medical Examiner Dr. Julia Goodin announced today that an autopsy on the body found Friday night in Boone, which is about 11 miles from where Kathlynn was kidnapped, confirmed that it is the 15-year-old girl.
Kathlynn died of "multiple sharp and blunt forced injuries," the medical examiner said.
From the time the body was found Friday evening, investigators said they believed it was her, because the clothes were the same as those Kathlynn was wearing when she was kidnapped.
"This is something that will devastate the community for forever," Dayton Mayor Richard Travis. "I personally feel that the community is scarred."
Natalie Williams, a Dayton resident who knew the girl, said the crime shattered the small town.
"It robbed us of our innocence, you know," she said. "It was a rude awakening that this can happen anywhere."
Kathlynn and a 12-year-old girl were kidnapped at around 4 p.m., May 20, as the two got off a school bus in Dayton.