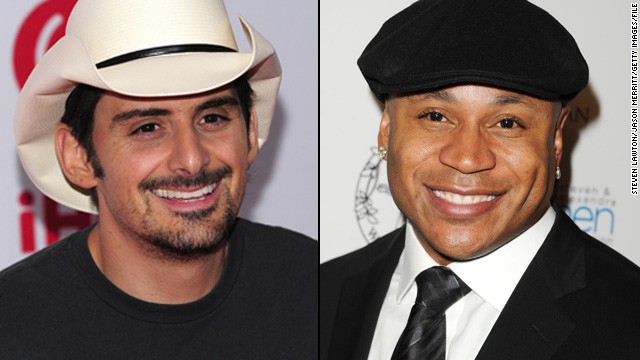 Brad Paisley and LL Cool J team up
The track is part of Paisley's new album, "Wheelhouse," and was sparked by the reaction the country star said he received after he wore a shirt with the Confederate flag on it to showcase his adoration for the band Alabama.
"I was called a racist on Twitter for that,"
Paisley told
The Tennessean. "That was the beginning of this song: Me thinking, 'Am I a racist? Is that all it takes?