DANCEHALL recording star Baby Tash performed at the 'Do Something' show in Old Marina in Port Antonio, Portland over the weekend, earning rave reviews for her 'wining skills' and hardcore lyrics.
She hit the stage singing the stage show favourite Mix Up and got an immediate reaction from the huge crowd, which had gathered to party into the wee hours of the morning.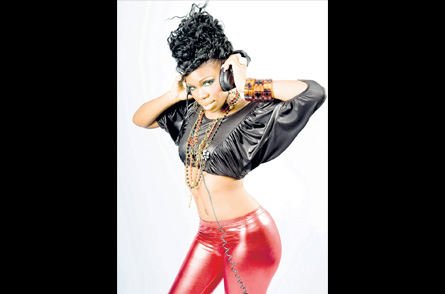 I had the audience going crazy with Bumpa. I don't know if it was because I was 'wining' up myself. The reaction to Settle Down was crazy, especially since I grabbed a man out of the crowd and gwaan wid a crocus bagga tings. I closed with Badda Than Them and I got a big forward. It was the first time I performed Bumpa live in Jamaica and the reaction was way more than I expected. People know the songs, yu coulda hear people singing along... the show itself was hype, the ting tun up," she said.
One of the high points of her performance was her new dance she dubbed the 'Moon Wine', a sexy version of Michael Jackson's 'Moonwalk'.
Other artistes on the show included Charly Blacks, Bugle, Spice, and Darrio.
Baby Tash is focussing on promoting her music in the Caribbean and the United States.
"I recently performed in Trinidad and it was an eye-opening trip for me and I am going all out to reach out to other regions outside of Jamaica," she said.
Baby Tash is already booked to appear at a show in mid-April in Trinidad, and the Westmoreland Curry Fest on April 29.