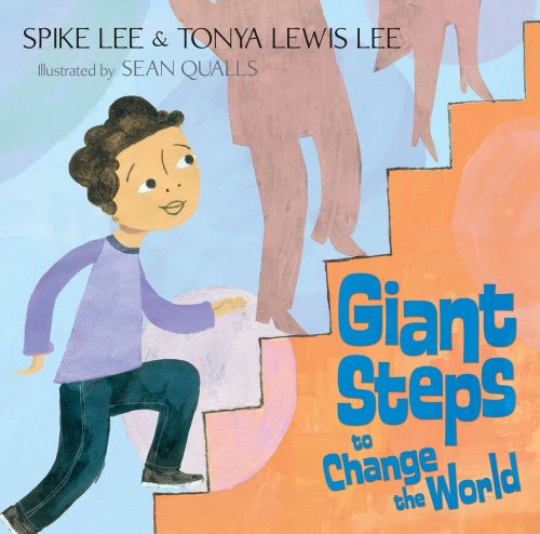 "Giant Steps to Change the World," a new children's book from director Spike Lee and his wife, Tonya Lewis Lee, is a beautifully illustrated read offering inspiration and hope by recounting the struggles of famous folks.
Among others, we're reminded of Albert Einstein, who had a "hard time learning to read, but whose theories became the basis for most of modern science," and Muhammad Ali, "the heavyweight champion who refused to pick up a gun against a fellow human being."
The Lees have been married since 1993, are parents to 16-year-old daughter, Satchel, and 13-year-old son, Jackson. They recently spoke with ParentDish about the book and getting their son to read. An edited version of the interview follows.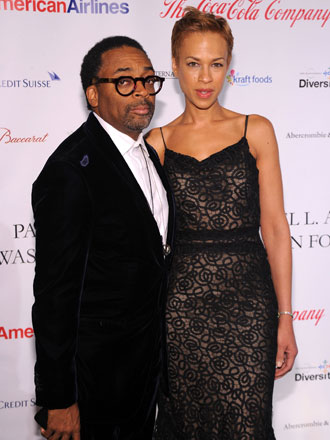 ParentDish: How did this book come about?
Tonya Lewis Lee: There was an editor at Simon & Schuster, where Spike and I had written two other children's books, who suggested we do something using historical figures. So we brainstormed and decided we wanted to write something that inspired people, but also paid homage to those that came before us.
PD: Was it hard to whittle down the list?
Spike Lee: Couldn't have everybody, but a lot more people could have been in it if it was a bigger book.
PD: So, you can include them in the sequel.
SL: Depends on how many books are sold.
PD: Did you fight over who to include?
SL: No, we don't fight. Whatever she wants to do, we do.
PD: There is a real diversity in who is included.
TLL: I think all of us get inspiration from all kinds of people. I've personally been inspired by people of all races and nationalities. We need to give it up to everyone.
PD: You included Barack Obama. You know that could be considered controversial.
SL: Why?
PD: Well, there are a lot of tea partiers who hate him.
SL: Well, they aren't buying this book, anyway.
TLL: He's still an inspiration!
PD: You have a 13-year-old son. Is it hard to get him to read?
TLL: Yeah, it's tough because he doesn't like to read. I know people are doing books for boys, but somehow it's just hard to get their attention. I find my son likes nonfiction a little bit. I just made him go through Amazon and find something he wanted to read and he came up with, "Sh*t My Dad Says." At least it's something.
PD: Would you care if he read comic books?
SL: I wish he would read comic books.
PD: My son loves your book "Please, Baby, Please."
TLL: At the time we embarked on it, our son was about 2. He was in that phase where he was into everything. I was talking to other parents of children that age and I realized I was not the only one who was trying to keep up with this curious 2 year old. So we wanted to do a book about a day in the life of a curious, energetic 2 year old.
PD: Spike, you've been working on documentaries lately. Has that been a rewarding experience?
SL: Well, the subject matter is not enjoyable, but it's been fulfilling doing the films.
PD: Do you feel with documentaries you can really change policy and opinions?
SL: That's still up for debate.
TLL: But you have. With "4 Little Girls," they did get going on that trial and they bought people to justice. It had a real impact.
PD: Your kids are teenagers. Do you get a lot of eye rolling?
TLL: A little bit, yes, but we give it right back.