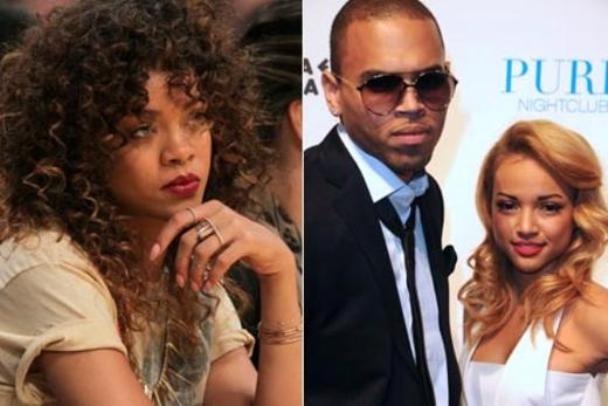 Last week we reported that Rihanna gave Chris Brown an ultimatum to dump his current girlfriend Karrueche Tran, but that did not went well.
A source inside RiRi's camp told Urban Islandz that the ultimatum expired last weekend and Chris Brown refused to dump Tran. Brown instead took Karrueche Tran to Cancun, Mexico for a vacation, leaving Rihanna in tears.
"Rih is madly in love with Chris and it's very hard for her to get over him," the source said. "Whenever there are no cameras she would shed tears and go depress for days. Seeing him with her partying last weekend in Cancun was very devastating for her, but she is not giving up," the source added.
A distraught Rihanna took to Twitter yesterday and post some lyrics from Sizzla's song "Dry Cry."
"Dry cry, even tears… even my heart cries, but who cares?! Whose fault? No one, but myself!," Rihanna tweeted.