Teenage soul singer Dionne Bromfield showed off her rock 'n' roll credentials on Monday (12Sep11) when she made a special guest appearance in the Million Dollar Quartet musical.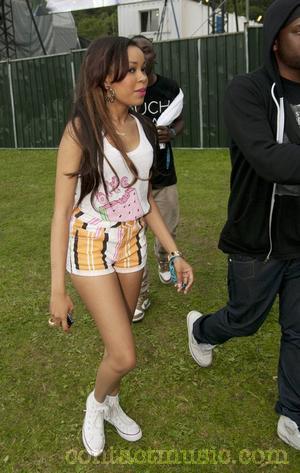 Bromfield, the goddaughter of late singer Amy Winehouse, took to the stage in London's West End wearing a '50s-style dress to perform a rendition of Why Do Fools Fall in Love.
Her special appearance in the rock 'n' roll-themed show was in aid of the Bbc's Children In Need Pop Goes the Musical fundraiser, in which stars perform theatre cameos for charity.