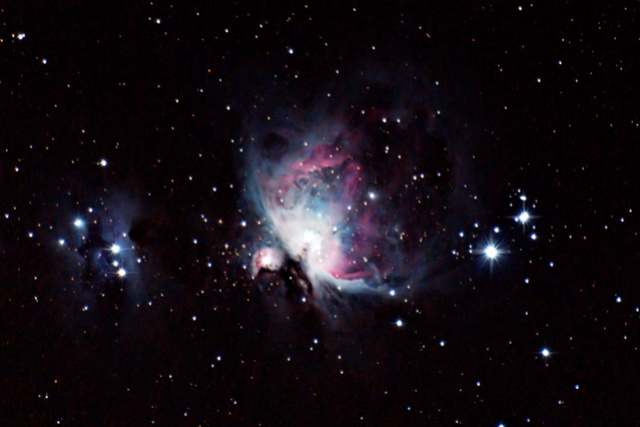 The Orion Nebula is a cosmic cloud of baby stars 24 light years across and 1,500 light years away from Earth. Now the Very Large Telescope has produced the most detailed view yet of the nebula (pictured) showing it contains a great abundance of faint brown dwarfs and isolated planetary-mass objects.
The Orion Nebula is one of the most scrutinized and photographed objects in the night sky, and is among the most intensely studied celestial features. The nebula has revealed much about the process of how stars and planetary systems are formed from collapsing clouds of gas and dust. Astronomers have directly observed protoplanetary disks, brown dwarfs, intense and turbulent motions of the gas, and the photo-ionizing effects of massive nearby stars in the nebula.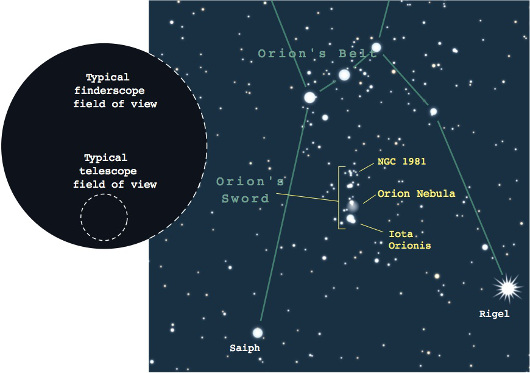 On some moonless night, look for the Orion Nebula below Orion's Belt. Your eye sees it as a tiny, hazy spot. But it's a vast region of star formation.
If you want to find this famous nebula, first you have to locate the constellation Orion. Fortunately, that's easy, if you're looking at the right time of year. The Northern Hemisphere winter months (Southern Hemisphere summer months) are the perfect time to come to know Orion. The constellation is noticeable for three medium-bright stars in a short, straight row. These stars represent Orion's Belt.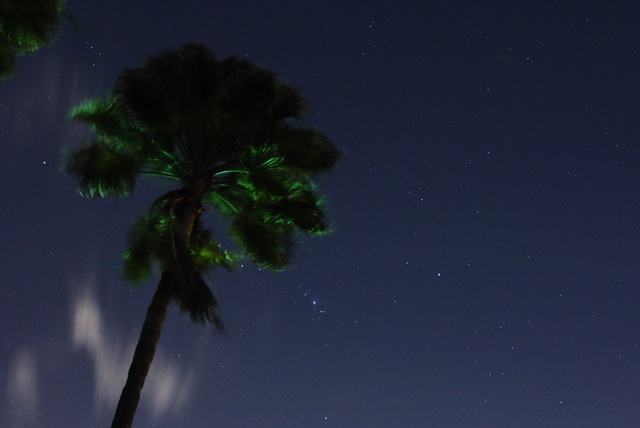 If you look closely, you'll notice a curved line of stars "hanging" from the three Belt stars. These stars represent Orion's Sword. Look for the Orion Nebula about midway down in the Sword of Orion.
As a general rule, the higher the constellation Orion is in the sky, the easier it is to see the Orion Nebula. Orion is due south and highest in the sky around midnight in middle December. The stars return to the same place in the sky some 4 minutes earlier each night, or 2 hours earlier each month. So look for Orion to be highest up around 10 p.m. in mid-January and 8 p.m. in mid-February.
Another time people notice Orion is around the months of August and September, when this constellation appears in the east before dawn.