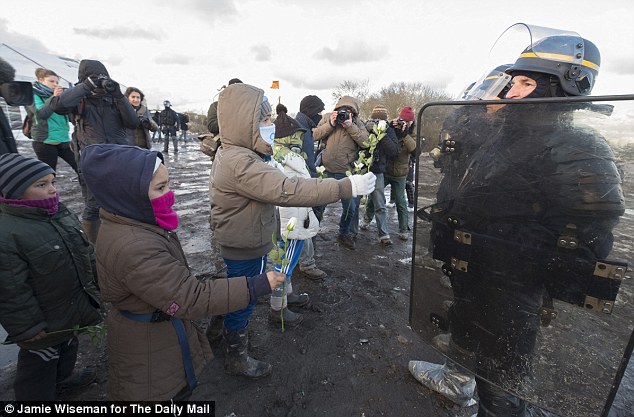 A total of 142 unaccompanied children arrived at the infamous camp in the past month and 132 of them were under ten years old, a new census revealed.
Unaccompanied children now make up nearly 80 per cent of the youngsters at the camp (544 out of 700) according to the data, by L'Auberge des Migrants and Help Refugees.
The youngest Jungle resident is just four months old, said volunteers, who claimed children were fleeing military conscription, ethnic persecution and extremist groups to reach Europe.
The agencies said that messages from both British and French authorities were doing little to deter people displaced from unstable regions to make perilous journeys.
The overall population at the Jungle camp has risen by nearly 20 per cent to 6,123 - up from 5,178 last month - according to the data, which was collected between June 4 and 7.