There are a lot fewer rules for hat wearing by women than for men. See my previous post on hat wearing by men. One thing is for sure a woman never
doffs
(tips) her hat to anyone. If she did this it would certainly be considered strange. Even stranger if any woman were to take off her hat like a man.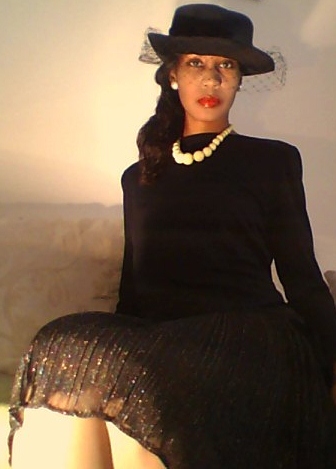 Perhaps such thing can be seen in stage performances? Of course women in the military would follow the same rules regarding their "cover" as for men (or so I would imagine – can anyone be more specific here?).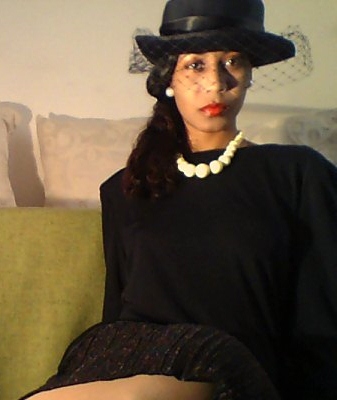 The different rules for women developed in the heady days when everyone wore hats. The hats worn by women were an integral part of their outfits and were never removed. Would you ever take off your dress in public? Women would be naked without their hats.
In any case removal of one's best hat would be impracticable in most circumstances as the hat may have been fastened to the hair severely by a series of hat pins. This was certainly the case in Victorian and Edwardian times.
As women dress more in the style of men some might say they should observe rules for men, or at least some of them when wearing such hats. Such occasions would include funeral processions, the display of the Flag, Prayer (depending on the faith), and the playing of the National Anthem.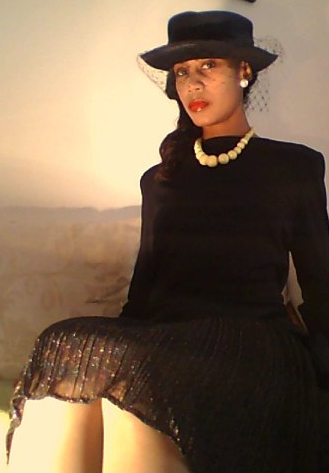 In the Middle Ages the Catholic Church ordained the wearing of headgear in Church. In those early days these hats were large and elaborate for the upper classes with large cones. It must have been difficult to see over them in Church but still no matter. From the 1960s on the practice of hat wearing in Church has waned somewhat. In Christian Churches the wearing of a proper hat is acceptable and even
de rigueur
for some. In the USA many African American ladies proudly wear their Church Hats.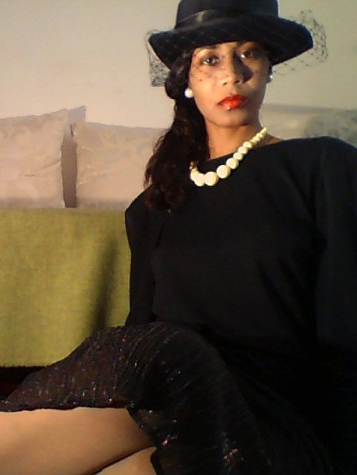 The Village Hat Shop refers to the 1963 book by Amy Vanderbilt
New Complete Book of Etiquette
. Women now have the choice about whether to wear hats for outdoor parties and weddings. In houses where weddings and funerals are conducted indoors the rules are the same as for churches. (There are special rules for different religions)
Women are typically permitted to wear hats that are part of the outfit indoors. But Emily Post advised that a hat should NOT be worn with an evening dress (to me this seems more of a style point than an etiquette point – why not experiment I say). The style mavens of the 1950s and 1960s advise that daytime hats with large brims not be worn inside in the evening. Smaller brim hats should be worn if any hat is worn.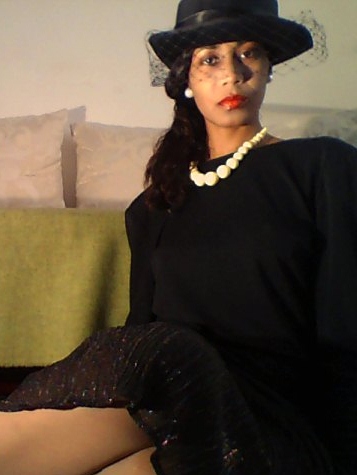 Some would say that any dress hat can be worn indoors without exception. (Personally I do not look as good with a small brimmed hat). After dinner is the appropriate time to remove your hat if so inclined. A woman would not normally wear her hat in her own home even in the old days.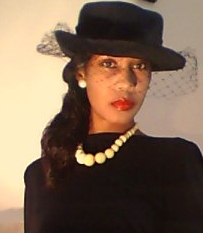 Wearing hats at an upscale restaurant is acceptable especially for fancy luncheons and High Teas. Indeed many ladies get together for High Teas where hat wearing is mandatory and is a fun event. Some advise that the hat should be part of your street clothes – a nice dress for example. Perhaps it is not appropriate when wearing a jogging suit or your gardening clothes – but hey some people are eccentric!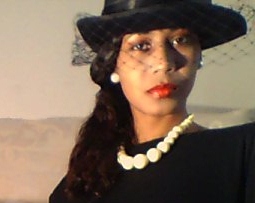 In theaters and concerts women are permitted to wear hats. Hats should be removed if they obstruct the view of another patron.
Women should remove their personal hats at work. Of course special headgear for uniforms and protection or for some theatrical performance perhaps might be worn.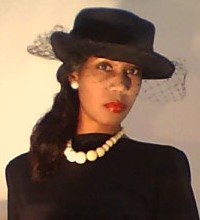 There is some debate relating to the wearing of dress hats at Wedding Receptions. Here it seems that one takes the cues from the mothers of the Bride and Groom. When they remove theirs then it is OK to remove yours. If your hat encumbers the service of food take it off.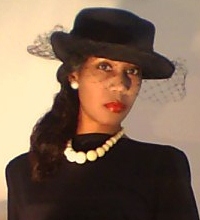 Oh I forgot to mention. Whether you are a man or a woman and you hold your hat in you hand or under your arm never expose the inside lining of the hat.
My final advice use good commonsense and observe the behavior of others unless you like to be a maverick hat wearer like me.