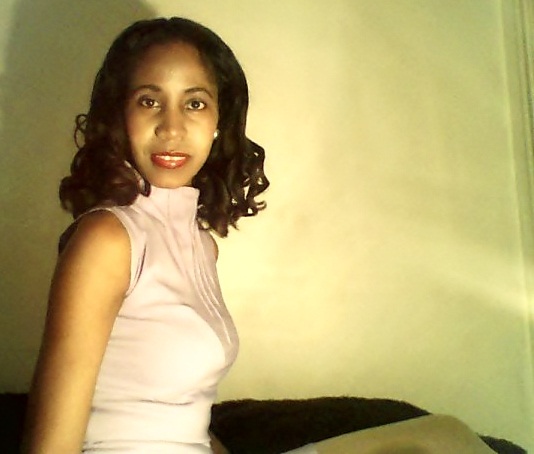 5 Ways To Use Jamaican Black Castor Oil
by Fran of HeyFranHey.com
Jamaican Black Castor Oil has popped up in so many of my DIY beauty recipes that I figured it would be interesting to list them all for those who may have a bottle and no idea how to incorporate it. Why is this particular oil so amazing? Itís loaded with seemingly infinite healing properties, specifically the various omega fatty acids that have proven to aid in skin health and regeneration as well as scalp health and circulation. Originating from Eastern Africa, the castor bean has been used for medicinal purposes for more than 4,000 years. If youíre wondering what the difference is between regular Castor Oil and Jamaican Black Castor Oil, it all comes down to processing. Jamaican Black Castor Oil is the pure, organic and raw version of Castor Oil. This means it has gone through less processing; carrying all of the original nutrients and resulting in more health benefits. Here are 5 ways Iíve found the oil to be useful in my beauty regimens!
Hair Thinning and Loss
My transition into healthier hair wasnít from a relaxer to natural curls. What was causing my scalp issues and severe breakage was how often I was heat styling and coloring my strands. After years of consistent bleaching, without regular deep-conditioning treatments or any form of actual nourishment, my hair began to thin and break off. During a random wash day, I noticed what looked like a full head of hair at the bottom of the tub. It was then that I decided to stop applying color and cease all use of heating tools. I was told by a friendís mother that applying a mixture of equal parts Jamaican Black Castor Oil and Jojoba Oil with 8 drops of Rosemary Essential Oil would help stimulate the follicle and result in gradual hair growth. I began applying the mixture as a sealant, meaning it was used as a top layer over my other products during styling. Iím not going to tell you my hair thickened overnight, but I can sincerely say it began growing in a lot fuller and stronger. I was cutting off the damaged hair monthly and after about a year of using this mixture as a sealant, I had what looked like a brand new head of hair.
Hair Softener
Anyone else have that one piece or section of hair, usually toward the crown area, that just refuses to coil up like the rest of your hair? I stopped using heat and chemical color, grew in my hair as healthy as possible, and my crown was still really dry and what seemed like an entirely different curl pattern. What was the culprit? My cotton pillowcase! The cotton fibers were absorbing all of the moisture I had spent so much time applying. And since the crown is where you rest your head, it was the most visibly affected area. Once I switched over to a satin pillowcase, my hair health began to change. Additionally, after washing my hair, I would apply the Jamaican Black Castor Oil to the unruly piece of hair while it was still damp and before styling. A little goes a long way with this oil because of its sticky consistency, so donít use too much! I noticed, within 3 months, the piece was coiling and a lot less brittle to the touch. This is the emollient nature of Jamaican Black Castor Oil.
Pre-Poo Deep Conditioning & Scalp Health
During the colder months, my scalp can get extremely dry. Iím not a fan of directly applying oil to my scalp since it always seems to make it feel worse in the long run. What does work well for me, though, is mixing equal parts Jamaican Black Castor Oil with Unrefined Organic Extra Virgin Coconut Oil as a deep treatment before washing my hair. I give my scalp a deep-tissue massage to help break any buildup and promote circulation & moisture. I let it sit under a conditioning cap for 30 min and then proceed to wash my hair as usual. This pre-poo process is an amazing detox and restoration for my hair and scalp as a whole.
Oil Cleansing Method
Jamaican Black Castor Oil is loaded with various Omega Fatty Acids that are amazing for clearing out and tightening pores. These nutrients also help improve the skinís overall tone and texture. Additionally, the oil carries Vitamin E, known to gradually heal blemishes, old scarring and rejuvenate the skinís elasticity. Cleansing your skin, before bed, with Jamaican Black Castor Oil will reset your natural oil levels (for those who suffer from dry skin or oily skin), minimize acne problems and improve skin health as a whole.
Temple and Edge Balm
Ever want to pull off a super-cute, slicked back look but canít seem to get your roots to lay flat? My favorite trick is applying a small amount to the front of my hair (works best on slightly damp hair) the night before and covering it with a silk scarf. When I wake up, remove the scarf, and my hair will be slicked back and moisturized nicely without the use of heat or any harsh gels. Not only is this a healthier alternative to stressing your edges with heat but also stimulates and promotes growth in the long run. Win, win!